Flower Power
---
---
Flower choice is one detail that you should not overlook when putting on an event. Using the right flowers in your décor  will tie everything together and make your event look complete. There are a few kinds of flowers that I love to see used in wedding décor.
The first flower I love: the peony.
Peonies are a classic go to flower for décor in wedding and other events. You can use peonies to complement most any color scheme or theme. I think peonies are an elegant and timeless flower. As you can see from the pictures below they are a great complement to almost any design. You can use peonies throughout many different places in your event:
Peony centerpieces look very elegant. They really dress up this table.
Using the peony as an add on to the chandelier gives it a "pop" and makes the chandelier stand out.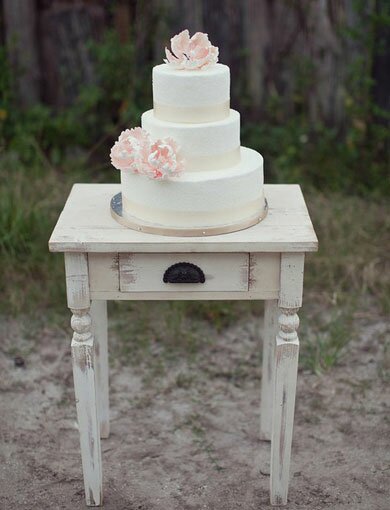 I love when real flowers are used on cakes. These pale pink peonies perfectly complement the white and ivory colored cake.
A unique, rustic centerpiece that incorporates the peony.
These pale colored peonies look amazing with these white and gray dresses.
More to come soon…..
~Kate